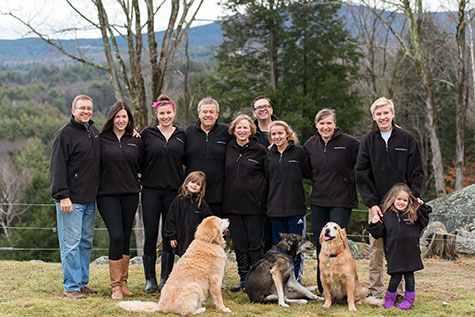 Who We Are
ICESPIKE™ is a family company, with members spread across North America from the East Coast to the West Coast and Canada. As runners, walkers, hikers, serious marathoners and tri-athletes, we are devoted to making maintaining winter training and all outdoor experiences safe and fun in any weather conditions. We needed a better traction device that would outperform traditional strap-on snow cleats, ice cleats or platforms with spikes.
In 2007 we began our research to find what would make the ultimate ice grippers. We created ICESPIKE, the solution which eliminates the added weight, shifting, breaking and the inconvenience of putting on/taking off of current devices. No more frustration with clumsy and inadequate traction! Once ICESPIKE™ was installed on the soles of our winter footwear, we were always ready for any weather and any terrain. ICESPIKE™ is so lightweight, you forget that you're wearing them, except when you hit that unforeseen patch of ice and you remain stable and secure. Winter running shoes and winter training made possible!
ICESPIKE™ is a system of 32 spikes and an installation tool which is used to apply the spikes directly to the sole of a shoe or boot. The ice spikes are specifically engineered of cold-rolled, too quality steel to maintain hardness and integrity of grip ten times longer than any other spike-type system. The unique patented design of the spikes provides unsurpassed surface penetration and stability, and the spikes are self-cleaning. The locking design of the screw keeps them firmly in place, yet the fine thread allows removal with no visible trace. ICESPIKE™ is like no other traction device - it is equally effective on ice, snow, mud, rocks or any slippery terrain in any season. ICESPIKE™ transitions with ease and can even be worn of dry pavement!
From walking the dogs to ultra running, from youngsters to seniors, EVERYONE can use ICESPIKE™ and one size fits all!
For No-Fear winter walking, winter running and winter hiking. Buy ICESPIKE™!